Main image
Click to view image in fullscreen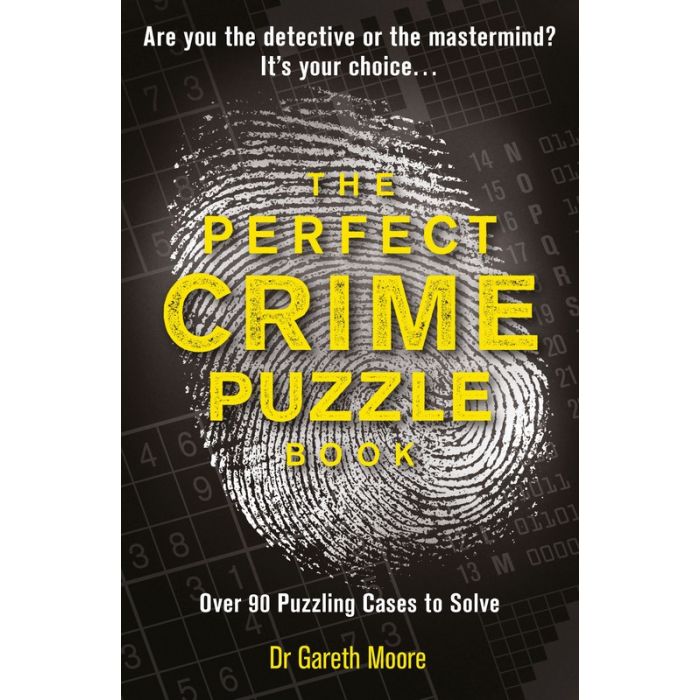 The Perfect Crime Puzzle Book
With over 90 fiendishly puzzling cases to crack, get ready to walk in the shoes of a seasoned investigator . . . or step over to the dark side, if you dare, and become a criminal mastermind. The choice is yours.

Written by the internationally best-selling Dr Gareth Moore, this is the ultimate puzzle book for true crime fans. Put your detective skills to work by examining crime scene evidence, analysing witness statements, identifying suspects and breaking secret codes to work out the big question: whodunnit?

But here's the twist. Would you dare to step over to the dark side and learn what makes a criminal mastermind tick? You can change teams and learn the trade secrets of the pros – and help them get away with perfect crime.

You will be recruited by the greatest minds – good and evil – and dive into various brain-boggling games, including code-cracking cryptograms, riddles, cyphers, sudoku and hanjie, spot the difference, and much, more. Use your powers of deduction, forensic eye for detail and logical thinking to solve these mysteries... learn how to get away with the perfect crime yourself. The choice is yours.
Format: Paperback Extent: 224pp
Depth : 23.40 cm
Height : 15.30 cm
Width : 1.65 cm