In 1982, when our current Chief Thomas O'Brien was a lively 2 years old and his sister Katie a new-born baby, Boxer's founder Jamie O'Brien started up a new company vowing to revolutionise the gift trade and add some fun to what was quite a boring product mix. Heather (wife and mother) also joined that year to give the company a sound financial footing.
As Jamie's ideas got wilder, the company grew and we were manufacturing 100% of our products in Bradford, Yorkshire. With 60 production workers at peak, we were exporting our newly found niche around the world and to forward thinking independents in the UK and Ireland.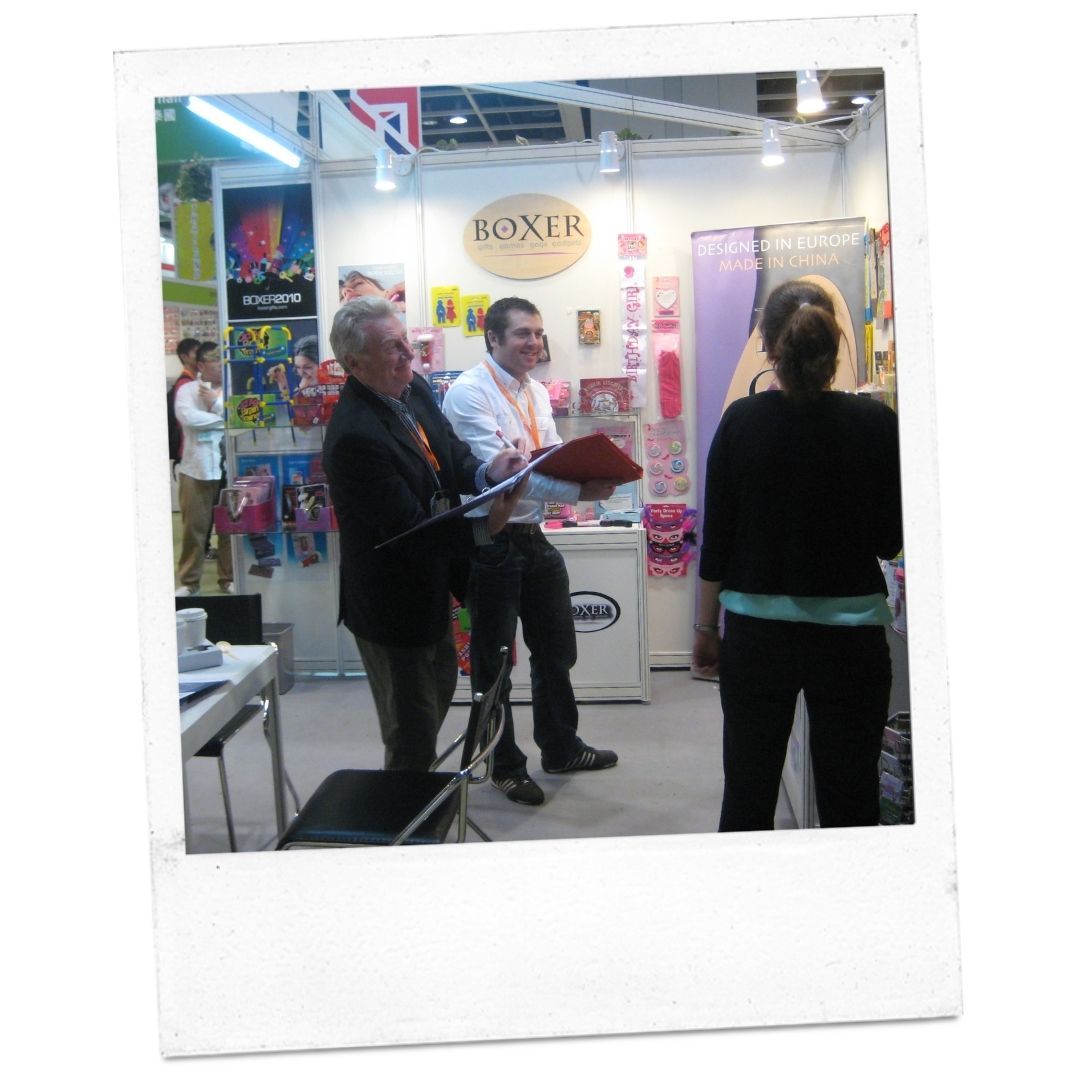 First into market with Novelty Condoms, Fun Mugs, Slogan T-Shirts, Old Age and Hen night and many more well-established staples. We had a great market share and constant fresh ideas. Our warehouse was a bit less efficient at the time due to a 16-year-old Thomas getting in the way and questioning everything.
As Far East importing grew, British manufactured goods at a higher price lost their appeal. British manufactured margins were eroded to practically nothing in this new chapter which left Boxer struggling on the sidelines. We wanted to stick to our belief that UK manufacturing jobs both in our factory and with our suppliers were important to ensure consumers had work and for the wider economy. Unfortunately, this led to our competitors producing similar products available at half the cost.
After trundling on a few years, scraping a living, the decision was made in 2001 to get out to the Far East and use the lower costs to execute our great ideas at a price that was now competitive. Innovation and the right price led a renaissance in Boxer's gift range. The now frequent Far East Trips allowed Jamie and Heather to lure Thomas away from a highly paid proper job and glittering career in IT.
Working with around 50 factories in the Far East allowed us to expand our range and produce some brilliant gifts at great prices. Export took off and our ideas were sold to more countries. UK retailers loved the extra quality that we added to the Far East imports. Despite cashflow problems as the transition from British manufacturing to Importer took place we flourished and we were in high demand again.
In 2012 we found out that the Gift book company Little Black Dog (formerly Powerfresh) were in trouble. Being around for over 20 years they had a great range and loyal customers. We brought in their sales team, supply base and some own published books to add a new division in our growing company. We made the range more interesting and Gift Book customers sold more.
Recent successes in Adult Ladybird Books, Starlight Bottles and Desk Warning Signs have allowed us to invest in the future and make sure the gift trade stays fun, and where relevant Wild! At Boxer we know new product and fresh ideas are the life blood of gift sales -despite High Street struggles, Brexit and the weather!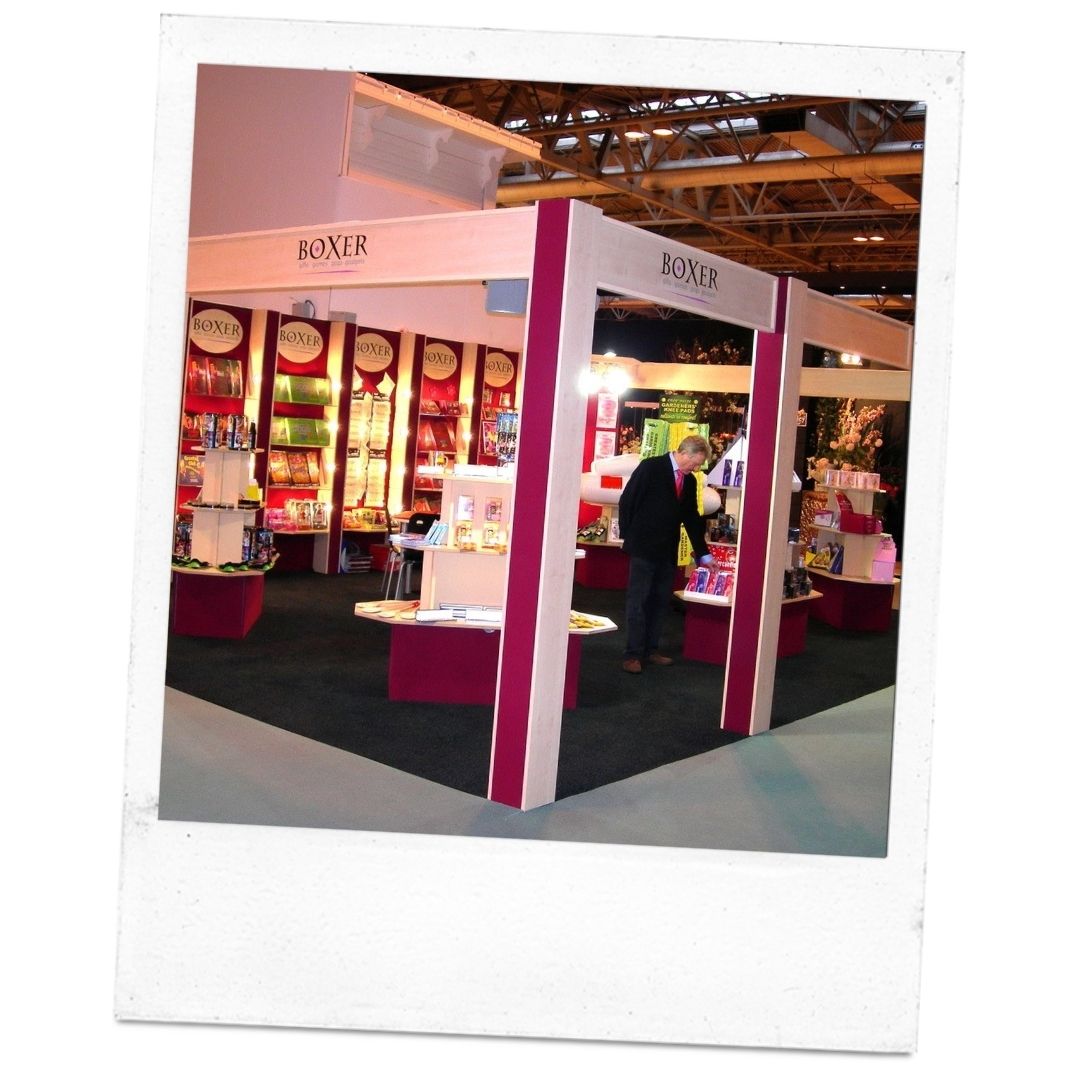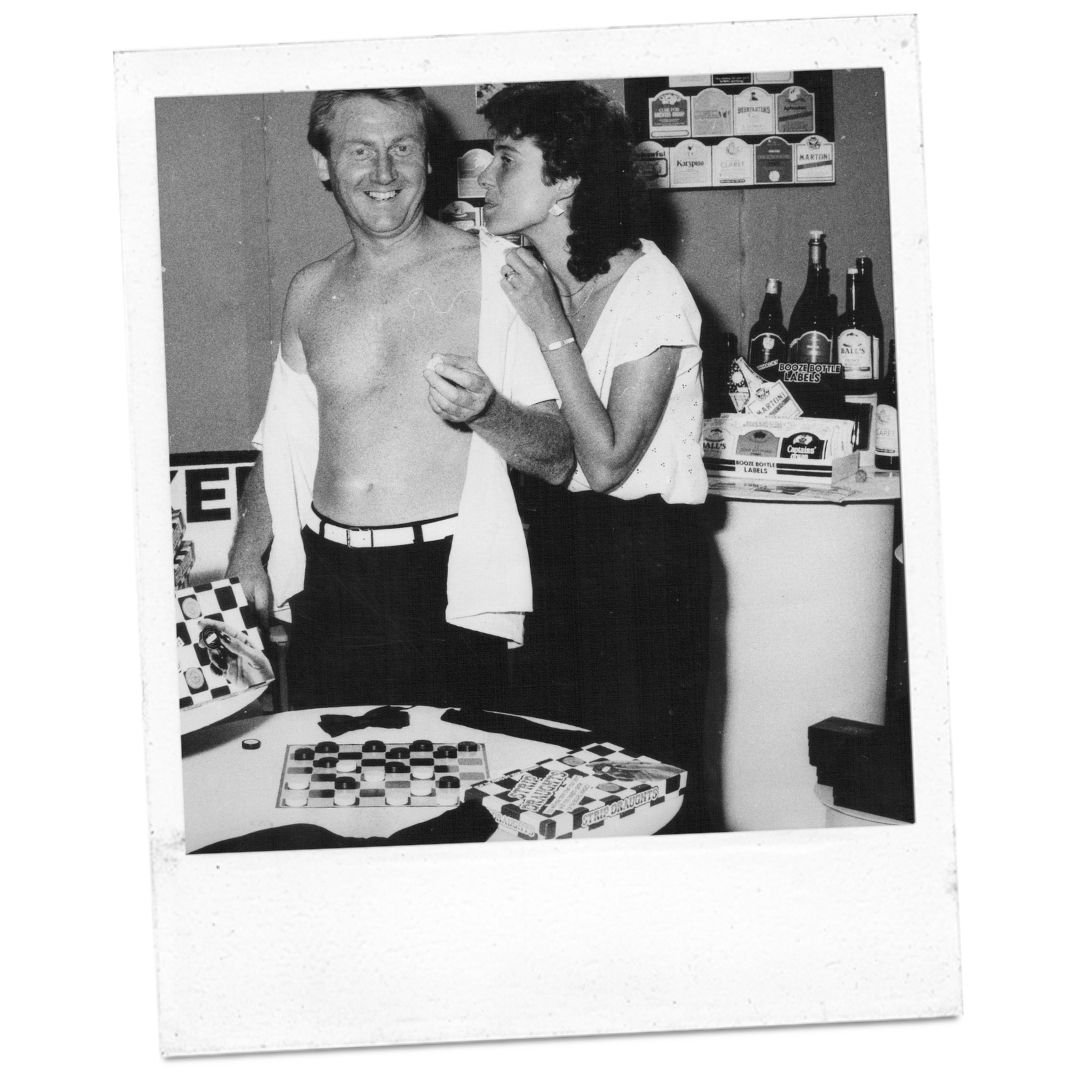 Jamie O'Brien: It was mostly my ideas that made it all happen. Without my innovation we'd have never done anything. Great ideas are in the DNA of our business and my ideas still sell and probably will until the next century. Many of them come to fruition in the pub.
Heather O'Brien: In all modesty, Boxer's success was down to the fact of me being the best Salesperson in the world -better than anyone else in the family -easily. Being a shrewd financial whip cracker stopped Jamie spending all the profits in the pub.
Thomas O'Brien:
THEN: Until I arrived it was more of a hobby for my parents -at least it kept them busy. I can't believe how hard I had to work just to turn Boxer into a real business.
NOW: We're a proper business, with great product. We're still family owned and deep down -even professional! I have a great team with a great work ethic who do everything, which is lucky as I barely know how to do anything nowadays. Hardly any profits can be spent in the pub
FUTURE: I can't wait for 2030 when my daughters are old enough to let me relax and bask in my long-forgotten glories. Until then we'll just have to produce great gifts -as we've always done!