Main image
Click to view image in fullscreen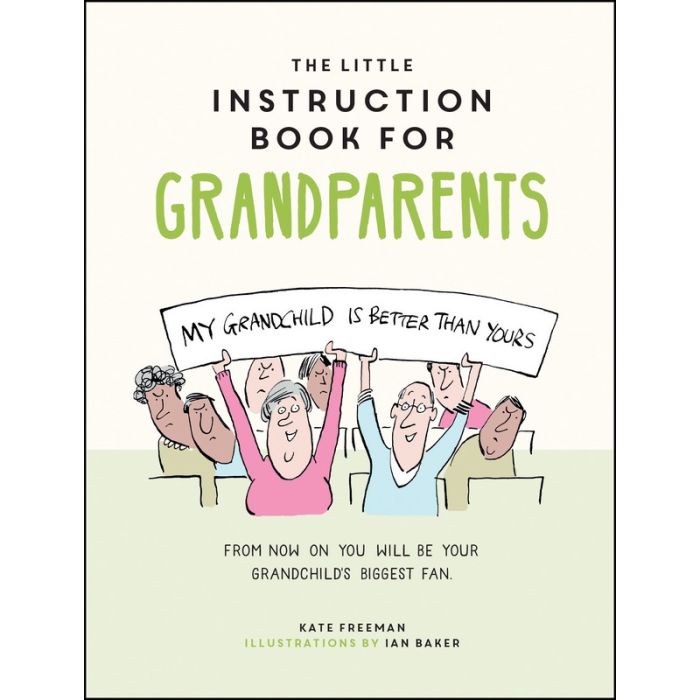 The Little Instruction Manual For Grandparents
So you're a grandparent! One of the most magical roles you'll ever have – but also one of the messiest. But never fear: this indispensable handbook is here to guide you through the pleasures and pitfalls of grandparenthood, and, most importantly, teach you how to keep the grandkids quiet while you catch up on your nap-time.
An amusingly illustrated guide to enduring the reality of being a grandparent, including all of its ups and downs!
The perfect gift for someone who is about to become, or is, a grandparent!
Follows on from the success of The Little Instruction Book for Dogs (ISBN: 9781786855336) and The Little Instruction Book for Cats (ISBN: 9781786855343).
Depth : 15.80 cm
Height : 1.20 cm
Width : 12.00 cm