Main image
Click to view image in fullscreen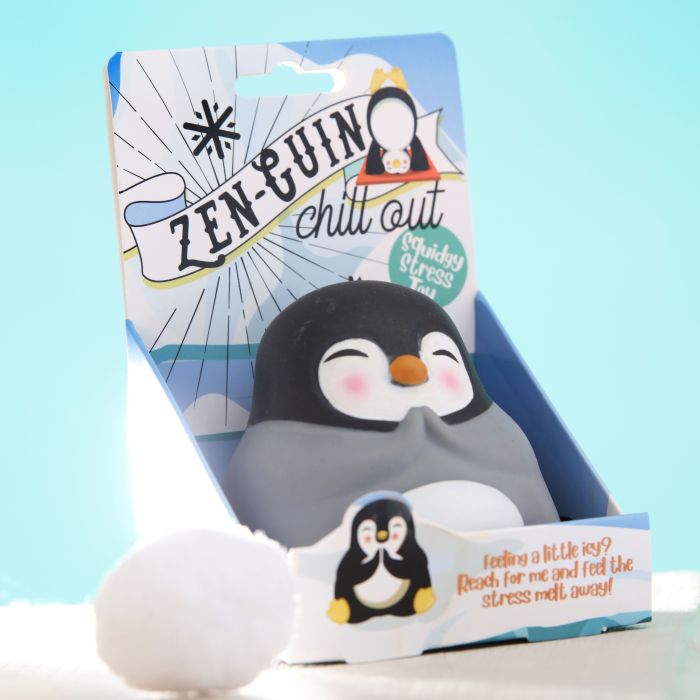 Stress Toy - Zenguin
Feeling a little bit blue? Want to waddle away from everyday stresses? With this squishy zen-guin, you can chill out and have an ice day! This cute, fun animal shaped stress toy is made out of squishable material, so when you're feeling a bit icy you can squeeze, stretch and watch the tension melt away! Complete with bright, Antarctic-themed gift packaging, this novelty penguin will make a great desk accessory and put a pen-grin on any stressed out adult or nature loving friends and colleagues face when gifted on their Birthday or as a stocking filler or Secret Santa gift at Christmas!
MELT AWAY YOUR STRESS – Feeling a little BLUE lately? Grab this cute Zen-Guin toy for effective stress relief! More fun than stress balls, this squishy toys the best anxiety relief gift for her!
FUN STRESS & ANXIETY RELIEF - Stress balls for adults don't have to be boring, our squishy stress toy will have you feeling chilled in no time! It's great to fiddle with when you're feeling anxious
CUTE PENGUIN GIFT - Looking for fun penguin gifts for her? This squishy fidget toys the perfect gift for any penguin loving friend on her birthday or as a stocking filler at Christmas!
GREAT SECRET SANTA GIFT - Searching for small yet fun gifts for colleagues? This novelty stress toy makes a hilarious secret santa gift for any stressed out colleague in the office!
FUN DESK ACCESSORY - In need of some desk toys? How about a cool stress ball? Great for when you're stressed or bored at work, our anxiety toys make perfect novelty desk accessories!
Depth : 13.00 cm
Height : 6.00 cm
Width : 10.00 cm