Main image
Click to view image in fullscreen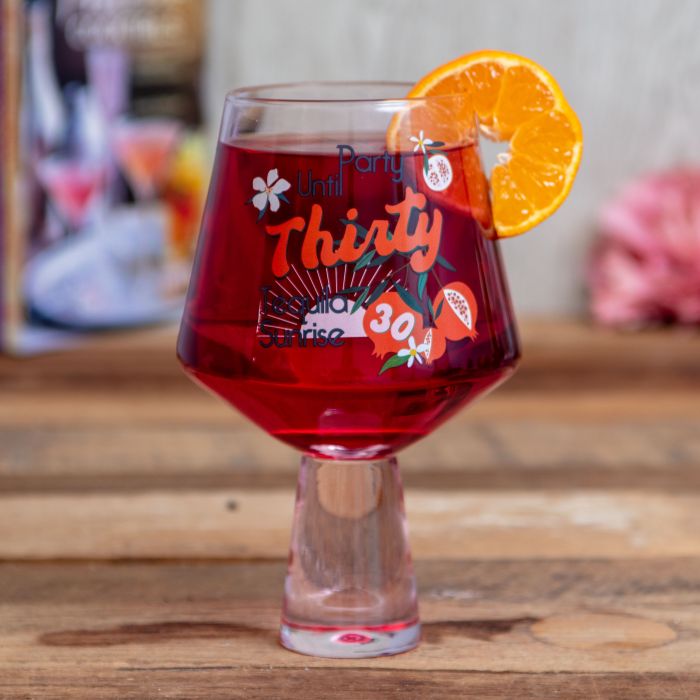 Shake It Up Cocktail Glass - 30
Knock knock…it's cocktail o'clock with our fabulously fun Shake It Up Cocktail Glass! This unique-shaped pastel-pink glass features colourful tropical decals, surrounding '3' birthday motif, making it the perfect personal gift on her milestone birthday! Presented in a gorgeous quality matching gift box, this novelty cocktail glass is the perfect for anyone thirsty at thirty!
A SLICE OF SUMMER - Our Shake It Up Cocktail Glasses feature bright tropical illustrations, awesome 30th Birthday decals and a fun 'Party Until Tequila Sunrise' phrase, making it a perfect novelty birthday cocktail glass!
AWESOME DESIGN - This pastel-pink coloured glass comes in a fun and unique shape to make a fabulous and unique glassware gift!
QUALITY COLOURED GIFT BOX - Packaged in a wonderful gift box complete with cut-outs, this glass is pre-packaged making it easy to gift!
THE PERFECT GIFT FOR HER - Our fabulous 'Shake It Up' Cocktail Glass is the perfect 30th Birthday gift for her!
Depth : 12.00 cm
Height : 19.00 cm
Width : 12.00 cm