Main image
Click to view image in fullscreen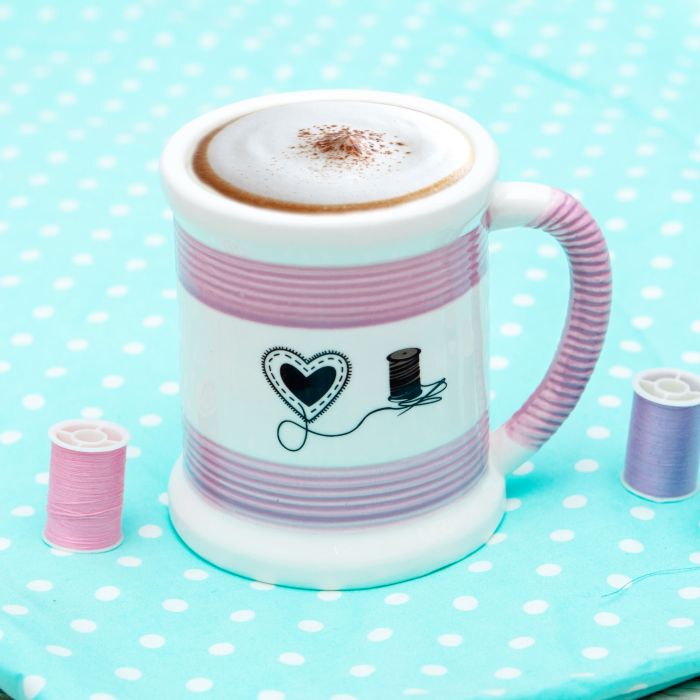 Sewing Mug - Sew In Love
This fabulous and fun 'Sew In Love' Sewing Mug is a fab gift for crafty friends and family! Shaped like a spool, and featuring a quality graphic illustration, all presented in a fun gift box, this mug is sure to look great in any kitchen! Perfect as a novelty gift for mothers, grandmothers, friends and family, this mug will have you sew popular!
UNIQUE SEWING THEMED MUG - A beautiful novelty sewing themed mug, with unique shape and awesome graphic decal great for crafty family and friends of all ages!
GREAT FOR SEWING LOVERS - Perfect for sewing lovers, this ceramic mug has a fun graphic illustration of needle and thread!
STYLISH GIFT BOX - Complete with gift box packaging, this mug makes the perfect surprise gift for a sewing lover!
THE PERFECT SEWING GIFT FOR HER - Perfect for Birthdays, Mother's Day and Secret Santa at Christmas! (They'll be sew happy!)
Depth : 11.00 cm
Height : 10.50 cm
Width : 10.00 cm