Main image
Click to view image in fullscreen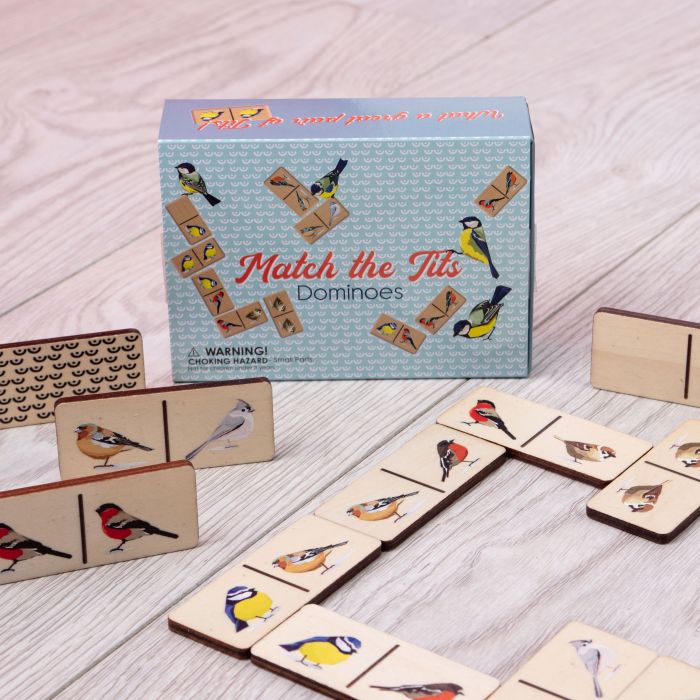 Match The Tits Dominoes
Think you know a pair of great tits when you see them? Prove it with this funny twist on the classic double six dominoes set! These wooden dominoes feature high-quality decals of tits, perfect for any nature-loving friends or family! Encased within a premium decorated box, this game would make the perfect addition to any stag do or games night – birdwatching credentials not required!
MATCH THE TITS – This cheeky remake of the classic 6x6 dominoes set requires you to create a pair of tits instead of numbers!
TITILLATING FUN FOR HIM – This game is the ideal addition to any stag do or games night. Perfect for secret santa, this tit-tastic game is the ultimate funny gift for bird watchers, or any tit lovers for that matter!
QUALITY STAYS TIT-TOP! – Made from high quality wood, these dominos are far from novelty! The set also features a fabric sack to lock away the tits whilst not in use, ensuring the quality of the dominoes remains after time!
TRAVEL BOX –The dominoes come in a high quality box, making it perfect for throwing into any travel bag, great tit-matching on the go!
Depth : 15.00 cm
Height : 4.00 cm
Width : 11.00 cm