Main image
Click to view image in fullscreen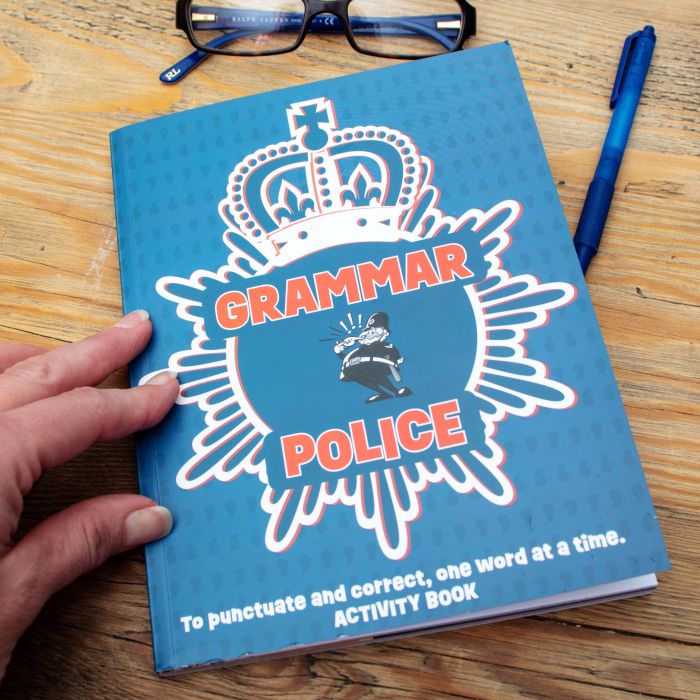 Grammar Police Activity Book
Know someone who is always correcting your use of grammar? This activity book is filled with 96 pages of grammar and punctuation themed puzzles, riddles and mistakes sure to make any grammar-snob go crazy! Great as a fun gift for grammar-obsessed friends and family, spend hours correcting grammar - belligerance never felt so fun! Perfectly presented in a quality printed cover, this book makes a great gift for family and friends on their birthday or as a stocking filler at Christmas!
GRAPPLE GRAMMAR - If you know a grammar nit-picker, this book is for them! Filled with frustratingly fun activities to test and correct grammar knowledge, to see if they really are the grammar police!
SERIOUSLY STUBBORN - From spellcheckers to code breakers, word searches to spot the differences, 'Grammar Police' is filled with a range of puzzles to test any grammar nerd!
GREAT FUN ON THE GO - This paperback book is filled with 96 pages of activities, for great fun at home or while travelling!
PERFECT GIFT FOR FAMILY AND FRIENDS - Great for petulant, know it all family and friends, this is a fun gift for birthdays or Christmas, and might get them off your back!
Depth : 22.10 cm
Height : 1.00 cm
Width : 15.80 cm