Main image
Click to view image in fullscreen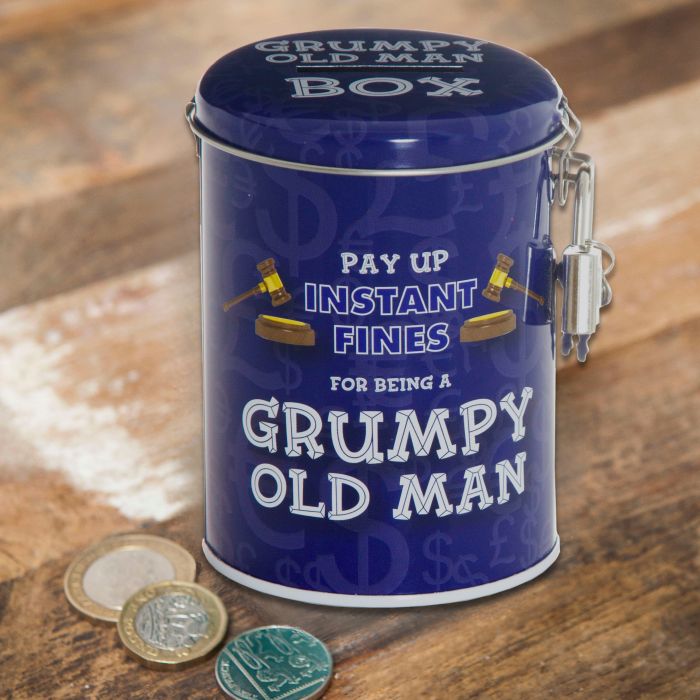 Fines Tin - Grumpy Old Man
Instant Fines 'Pay-Up' money tins with padlock. Have fun and save money with this novelty 'Farting' fine tin!
FUNNY GIFT FOR A GRUMPY OLD MAN – Fun money fine box/tin with the fines of 'general complaining 20P, having a moan 50P and having a full scale rant 1'
HILARIOUS SECRET SANTA GIFT FOR HIM – Whether it's for birthday, Valentine's Day, Christmas, secret Santa or Father's Day, This funny money fine tin makes the ultimate novelty gift for any grumpy dad, husband, boyfriend, Grandad or any other moody man
INCLUDES PADLOCK – The metal tin comes complete with a padlock and key to keep those fines safe and sound in the tin away from the grumpy Git!
DIMENSION – 14cm x 8cm x 9cm
Depth : 8.00 cm
Height : 10.00 cm
Width : 8.00 cm