Main image
Click to view image in fullscreen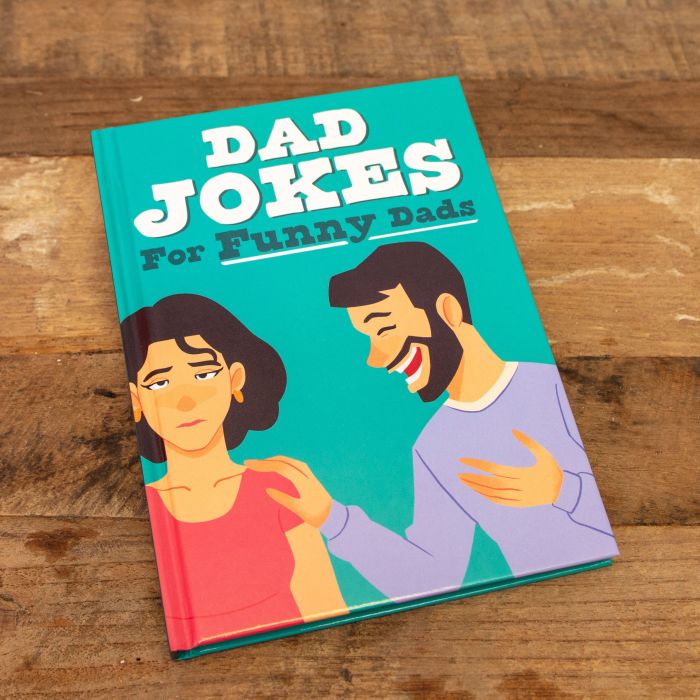 Dad Jokes for Funny Dads
What do you call a magic dog?...
An Abracalabrador….
Found that funny? Of course you did. Well, there's a lot more where those came from in our hilarious 'Dad Jokes for Funny Dads' Colourful Joke Book! Perfect for dads everywhere who love to crack jokes (not joints), our Colourful Joke Book is filled with 96 pages of cheesy dad jokes to tell the family! Complete with hilarious illustrations within a quality hardback cover, this joke book makes the perfect gift for him!

PERFECTLY PUNNY – This hilarious colourful 'Dad Jokes For Funny Dads' Joke Book is filled to the brim with side-splitting dad jokes and awesome colourful illustrations, perfect for the funniest dads out there (sorry kids)!
BA DUM TSCH – From some classics that have stood the test of time, to new and unique knock knock jokes that are still packed with cheese, this is sure to make any kids cry (with laughter!)
GREAT GIFT FOR DADS – Perfectly packed within a quality hardback cover, this corny joke book is the perfect novelty gift for dads on their birthday, father's day or as a stocking filler at Christmas!
Depth : 20.00 cm
Height : 1.00 cm
Width : 14.00 cm