Main image
Click to view image in fullscreen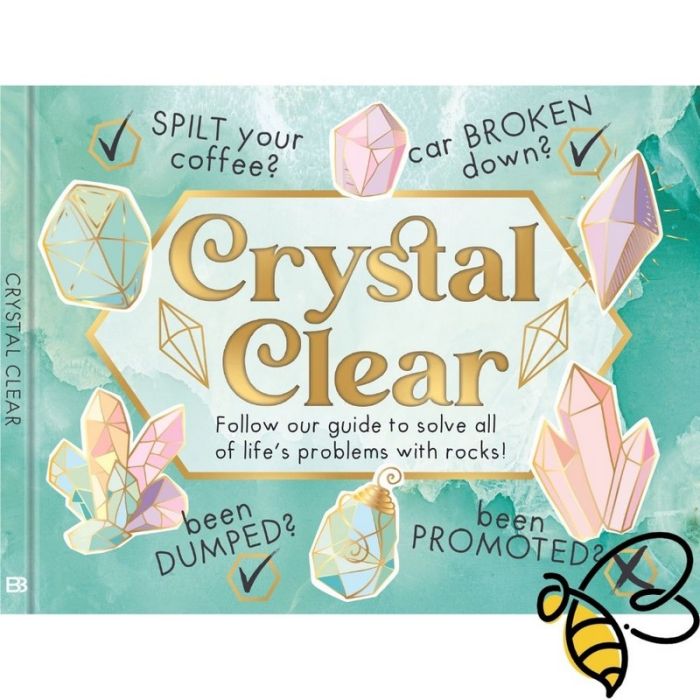 Crystal Clear

Spilt coffee down your new shirt? Got the Monday blues? Shake off the negativity and solve all of life's little blunders with crystals! With 144 coloured pages jam packed with hints and tips on cleansing your crystals, using their healing powers and including fun quotes to pass the time, this sassy guide is perfect for those who rock! Whether you're a beginner or a pro, this hardback book with delicate foil detailing will take you on a spiritual journey into the depths of pretty stones! Perfect for those with a passionate love of crystals, this fun book makes the ultimate gift on a Birthday, Mother's Day or as a Secret Santa at Christmas!
THIS BOOK ROCKS! – Use this sassy guide to get a better understanding of your favourite stones and crystals!
SOLID AS A STONE – Jam packed with 144 coloured pages, this hardback book is a must have for those who want to learn more about how crystals can help with stress, anxiety, luck and more!
PERFECT GIFT FOR HER – The ultimate gift for crystal loving friends, family and colleagues! (Especially if they need a little helping hand with negativity in their life)
GLITZY GIFT – With delicate foil detailing on the cover, this book is the perfect gift for Birthdays, Mother's Day or as a Secret Santa at Christmas!
Depth : 14.70 cm
Height : 0.00 cm
Width : 2.50 cm