Main image
Click to view image in fullscreen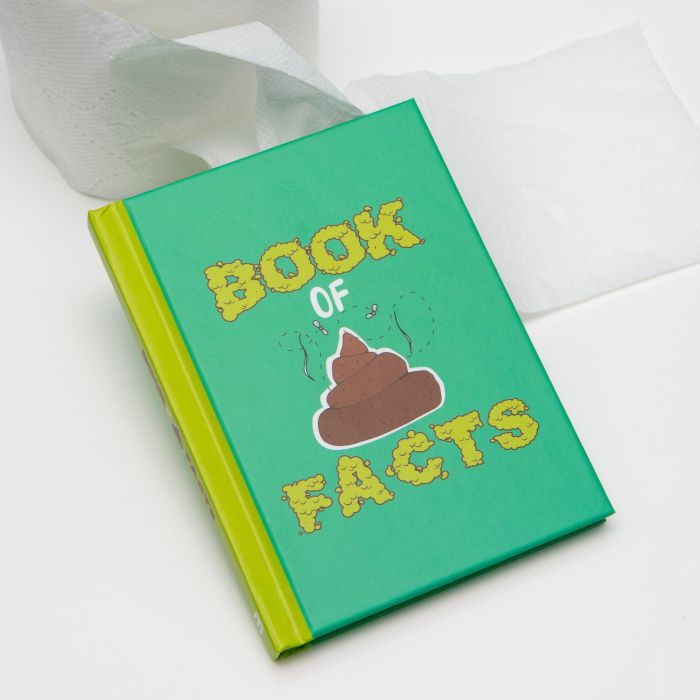 Book Of Poo Facts
Know someone who spends hours on the throne every day? Or rather are you the toilet-hogging culprit of the household? Stop scrolling on your phone and fill your head with some stinkin' good facts about poo! From historical uses of pigeon poo as hair dye, to which animal has cube-shaped number twos, this 96 page book is piled full with hilariously bizarre facts and is the perfect gift for all friends and family – after all, everybody poops! Squeezed within a high quality hardback cover, this pocket-sized book is the perfect turdy time-ticker for both at home and on the road!
BOOK FOR THE BOG – This 96 page book is full of poo-based facts, illustrations and humour, making it perfect to flick through whilst you poo!
GREAT GIFT FOR HIM – Featuring plenty of novelty trivia, this book about number two's is sure to be first on any wish list! A great gift for your brother, father, colleague or friend!
QUALITY COVER – The premium hardback cover makes this novelty book a durable feature for any bathroom
POCKET SIZED FUN – The size of this novelty book makes it the perfect added extra to any birthday or stocking filler!
Depth : 13.70 cm
Height : 2.50 cm
Width : 10.00 cm