Main image
Click to view image in fullscreen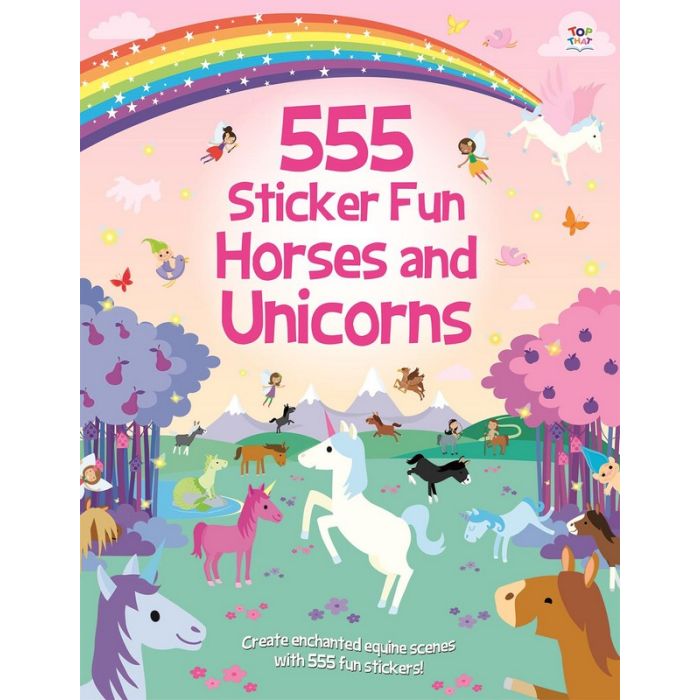 555 Sticker Fun Horses And Unicorns
Saddle up for a magical horses and unicorns sticker book adventure!
Cross over the fairy rainbow bridge and meet enchanted forest animal friends in this sticker activity book for children age 5 and up. From candy copses and moonlit pony parades to the unicorns' magnificent midsummer ball, children who like horses and unicorns will gallop through the fantasy sticker scene activities inside! With over 555 horse, unicorn, pony and magical creature stickers included, the make believe activity book fun will go on and on!
Spot the troll in every scene for added activity fun.
Depth : 33.50 cm
Height : 4.00 cm
Width : 24.00 cm