Main image
Click to view image in fullscreen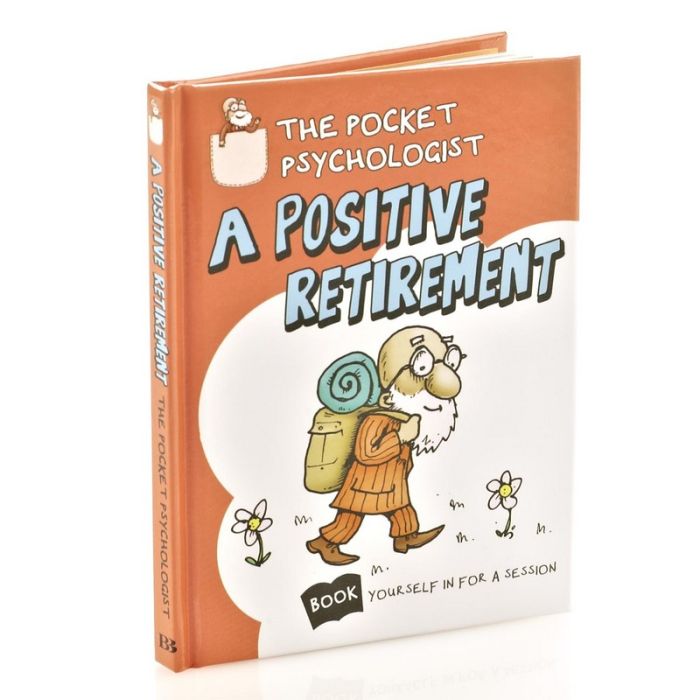 Pocket Psychologist -Positive Retirement
Book yourself in for a session with the Pocket Psychologist and see how Positive Psychology can make your retirement even more special.
Huge nostalgia for the Ladybird brand
Written by Psychologist Sam Kotadia who has spent many years helping people take positive action in their lives
Nick Hilditch's illustrations add a gentle humour to this pocket-sized book.
The Pocket Psychologist series is a playful, practical, uplifting guide to Positive Thinking.
Depth : 14.00 cm
Height : 0.90 cm
Width : 10.40 cm